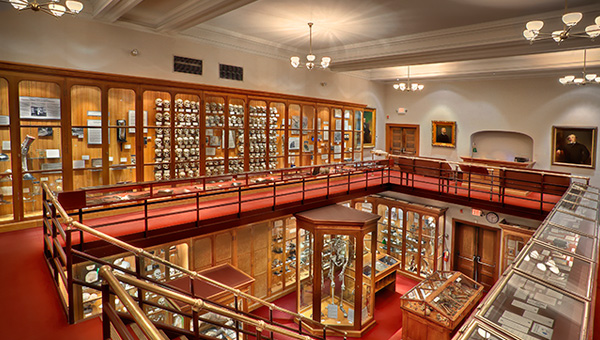 All attendees are invited to join us for a "disturbingly informative" opening reception at America's finest museum of medical history. The Mütter Museum displays its beautifully preserved collections of anatomical specimens, models, and medical instruments in a 19th-century "cabinet museum" setting.
The reception includes an open bar and free access to the museum exhibits from 5:45PM through 7:45PM. We will also provide a selection of vegan, vegetarian, and omnivore friendly appetizers featuring: Pennsylvania flatbreads, a locally-sourced variety of sausages, and a Mediterranean spread that includes three different varieties of hummus and other plates.
Special thanks to the Knight Foundation for sponsoring the reception.